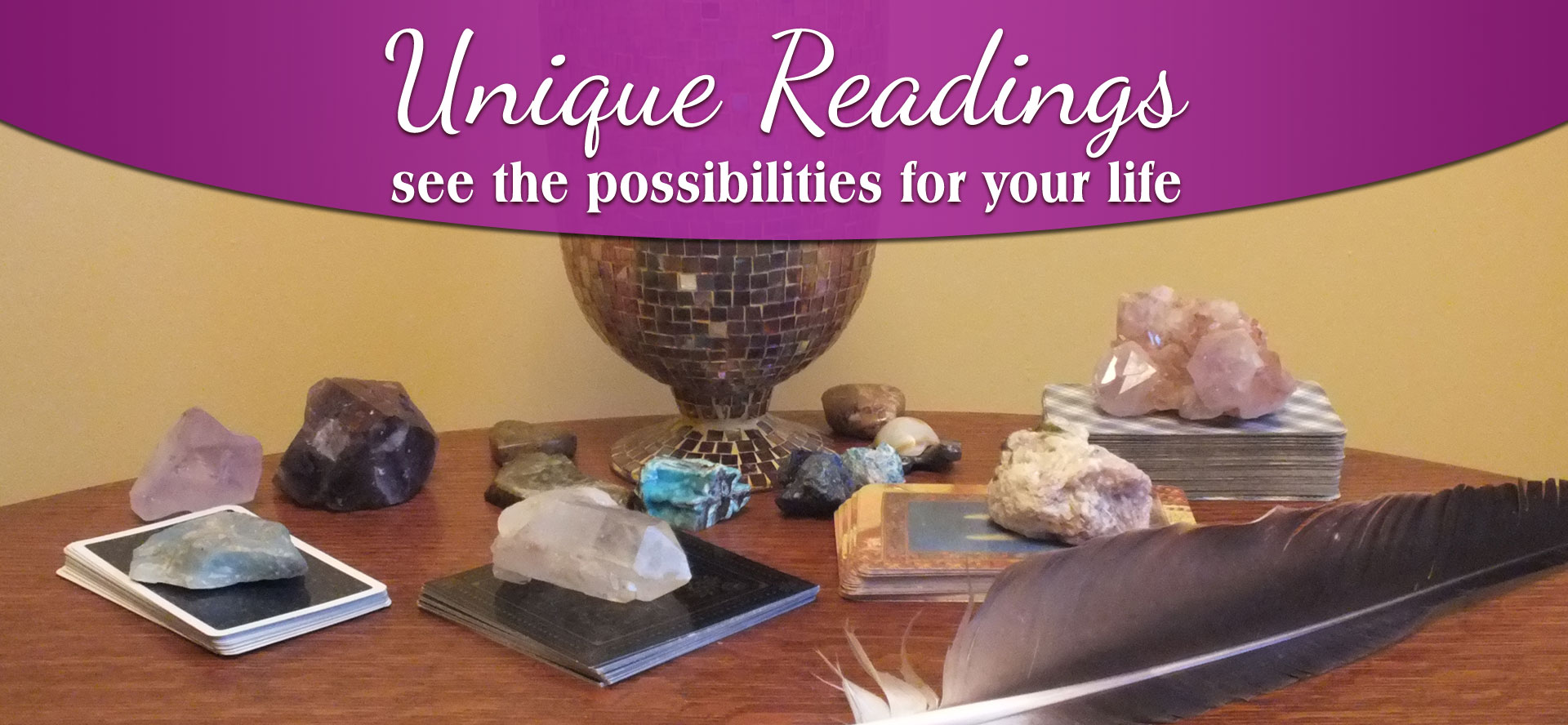 With my connection to the universe and my unique insight I help myself and others to live their dreams and recognize when they are living it! I have created a unique style to my readings blending numerology, the Russian gypsies and Angel cards; each complimenting each other and bringing more insight and understanding to your readings. I invite you to experience this unique reading experience that will take you on a journey to explore the gifts you were given. We will take a glimpse into where you are on your path at this time. Your reading will show you the window for today and encourage you to make choices, take chances and live life! This is my Soul work and it is my heart's desire to help you see the possibilities, live your dreams, and take control of your life!  I never make any promises in my readings I just let the readings happen and allow spirit to guide me! I invite you to experience my unique abilities, insights, Mediumship and thank you for allowing me to live my dream of service.
---
  Hi. I had my unique reading about a year ago. Sandra was very engaging. The three different card readings were indeed…. insightful. So many of the things that came up have actually happened to me. When she saw me I had been in a fairly long "funk". I was trying to find a purpose and happiness. Sandra gently showed the way. She gave me a few clues and most important, hope. Hope for the future and her own insight to my inner strength, I never knew I had. Even today, so much of that reading is happening now. She helped point me in the right direction. I found myself and I found happiness. Thank you so much Sandra. If you are looking for a different unique reading of your past, present and future, Sandra is uniquely qualified. The readings are just as the business name says…… unique and insightful. I know you'll enjoy them. – Kathy D
---

Experience an exclusive Unique Insight reading with intuitive guidance to give you in-depth insight and support for your situation.
Readings starting at 65.00 for half hour, 100.00 for an hour and 35.00 for an email question.
It was a delight meeting you today and getting the messages I so needed to hear. The whole reading just hit home, most welcomed as my ears needed to hear them aloud.

-Reet Vahesalu

Experience an intuitive guidance session that provides in-depth insight focussed on your business needs.
Ask me about my multi-session packages!
– starting at $100
Sandra Wagman helped facilitate a card reading for me. I came to the experience with a questioning mind and an open heart. There are three points that Sandra made during this session that, over time, have come to fruition. Two of these awareness's had to do with my professional life…both have come true. And, one had to do with my personal life…also completely accurate and spot on. Thank you for sharing your skills and expertise with me and anyone else who is willing to step into experience. –Bet Diening-Weatherston

Professional & Authentic entertainment to
make your event or party memorable!
Corporate Events, Bridal Parties, Birthdays, Dinner Parties, Girls Night, Baby Showers
& more!  – starting at $150
I have had the pleasure of working with Sandra on a few occasions now.  I find her to be genuine and kind. I recently hosted a group reading which was very fun as well as it gave my friends an opportunity to get some insight as well as messages from spirit.  I believe you must be comfortable when you seek out spiritual guidance. Sandra was very relatable immediately and I really have enjoyed my visits with her. I've also had good feedback from others with their experiences and that makes me happy. I would highly recommend Sandra if you are looking for a spiritual counselor, reading or event.  She is fantastic!

Thank you,

-Jennifer
---
---
Interested in a Package Deal?
Checkout my Couples Connection, Bring Your Friend or Path & Purpose packages